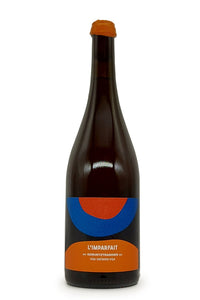 L'Imparfait Gewurztraminer is a little project by David McMillan and the Hinterland family. 
After a spontaneous fermentation, the Gewurztraminer went through 14 days skin contact, the white wine was aged in neutral barrels for 10 months.

Label art by the incredibly talented Dan Climan @dancliman
Only 30 cases available.
750mL format.
Please allow 2-3 weeks for processing due to high volume of orders, thank you!